Disclaimer
PGP itself does not make your smart phone secure. If somebody manages to break into your device they can steal your secret key and read messages encrypted to you. It might be a good idea to have two or more sets of keys and store only one of them on your phone. This depends on your adversaries capabilities.
This workshops intention is to make PGP usage more comfortable and increase the number of encrypted emails deivered over the Internet.
You can mark the keys generated on your phone in the name field. For example: John Doe (mobile) <john@doe.org>

Making your Android device secur eis outside the scope of this workshop. But I can give you some tips onhow to do it.
This page (From Kanitscheider): https://hedonist-international.org/pgp/

This page (From everywhere else): http://pgp.diskordia.com/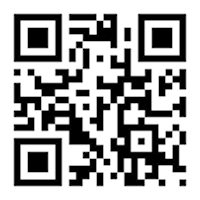 Instructions to setup k-9 mail (skip)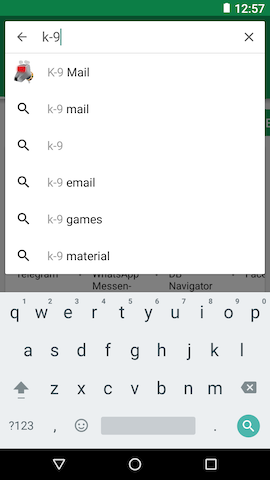 Search for k-9 in the play store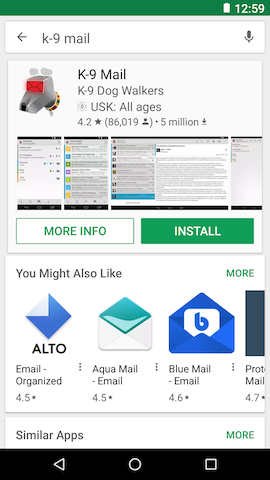 Hit the install button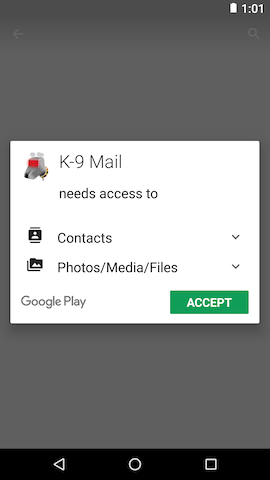 Accept permissions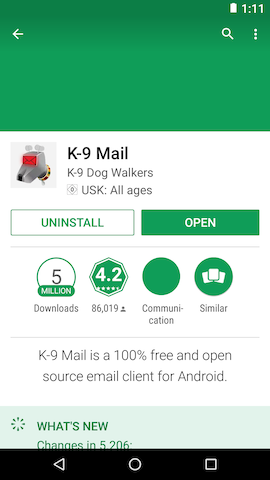 Open k-9 mail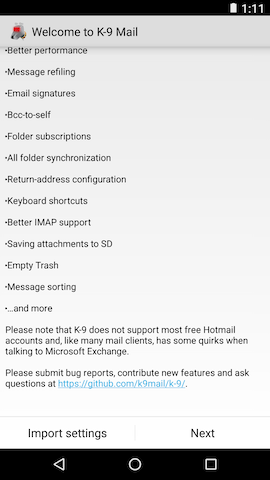 Seelect Next to start configuration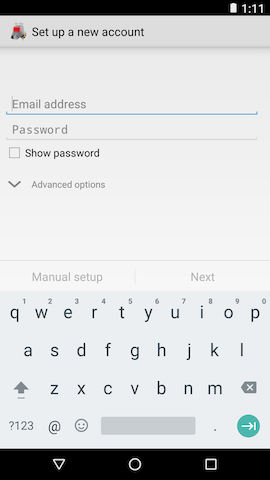 Enter email address and password ... and press Next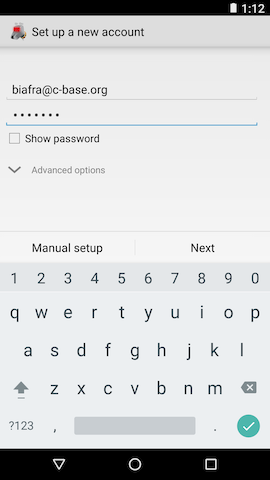 ... and press Next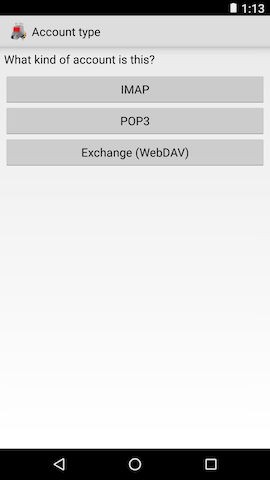 If in doubt select IMAP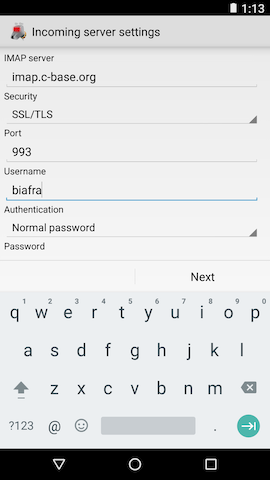 Enter imap credentials here. Double check userneame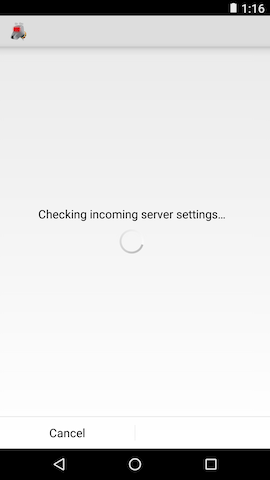 Let k9 mail check the credentials and ...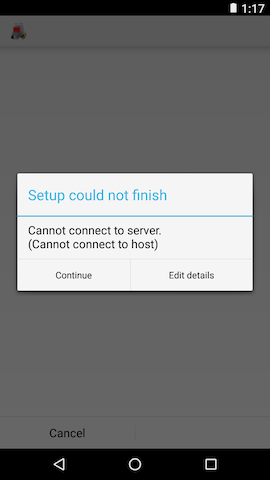 Select edit details if an error occurs (Also check your network connection if a connection error occurs)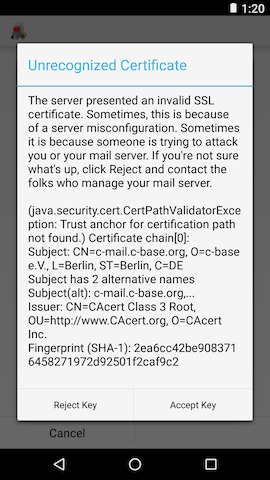 Accept certificates you think are correct despite the warning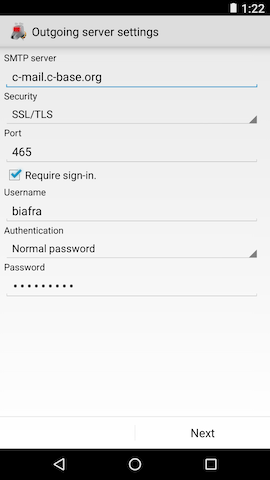 Setup outgoing Server (SMTP)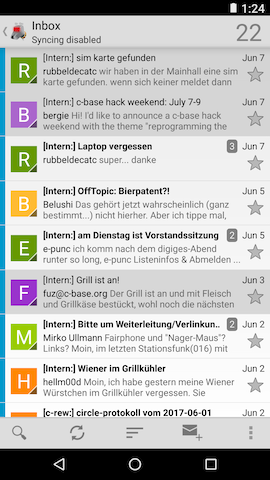 Look at you incoming email. Try sending an email to yourself to double check you can send email


Instructions to setup OpenKeychain (skip)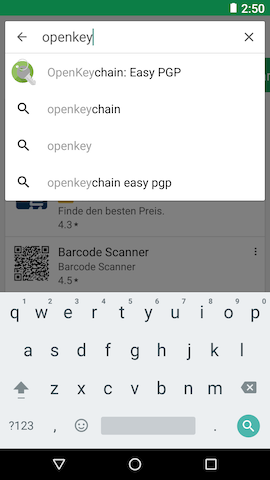 Search for openkeychain in the play store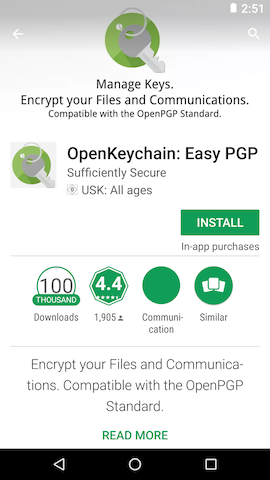 Install OpenKeychain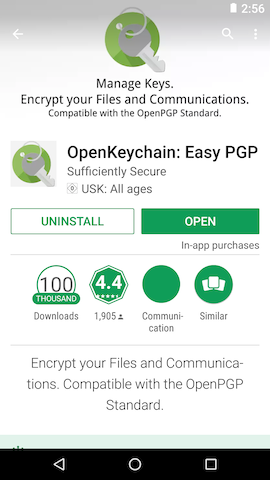 Open OpenKeychain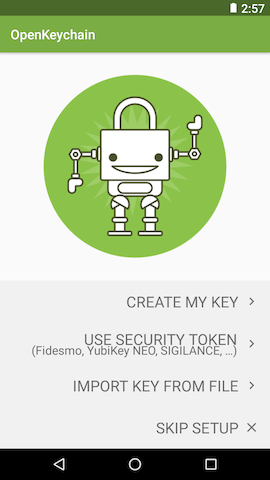 Select: Create My Key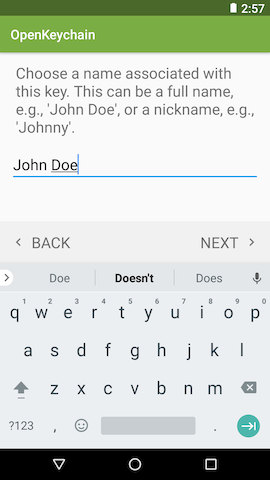 Enter a name to crecognize the key later. Can be your real name.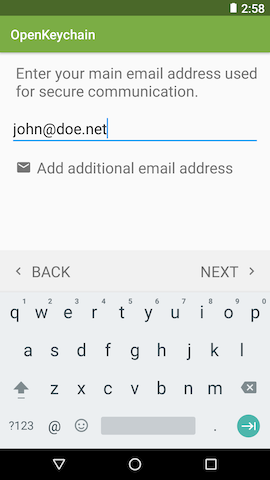 Enter the email address you will be using with this key.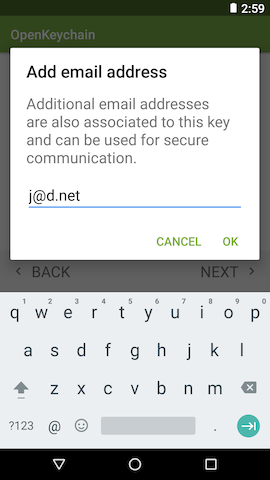 You can add additional email adresses.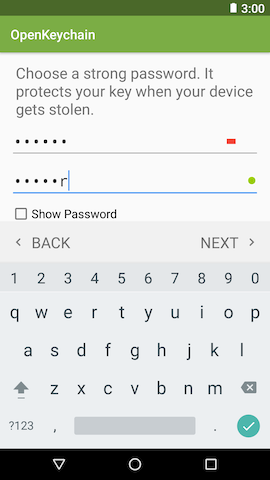 Choose a passphrase. This passphrase is needed to sign and decrypt messages.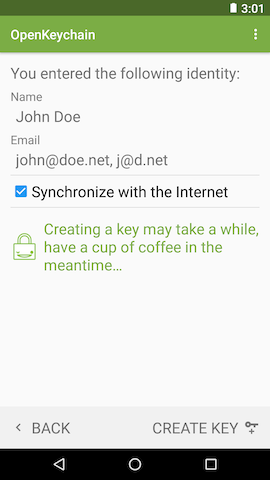 Synchronize your key if you want people to find. Very much recommended. The press Create key button.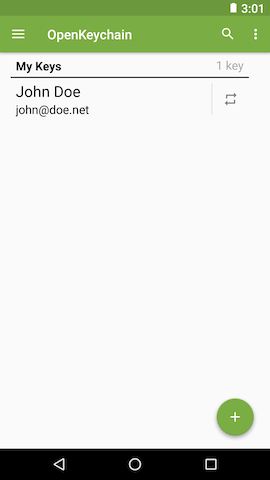 Your new key should show up in this list


Use OpenKeychain with k-9 mail

In k9 open bottom menu with the three dots on the bottom right. Select Settings then select Account Settings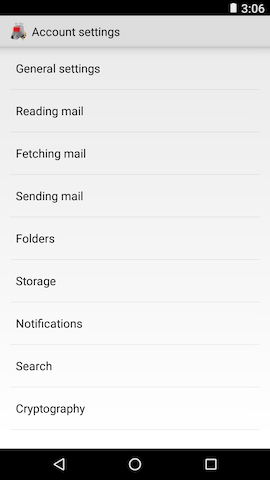 Select Cryptography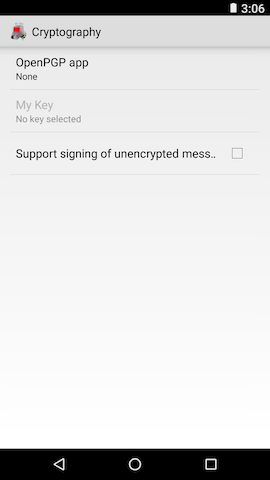 Select OpenPGP App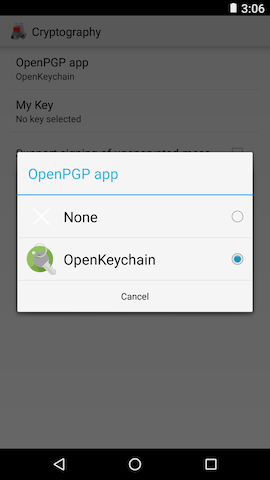 Select OpenKeychain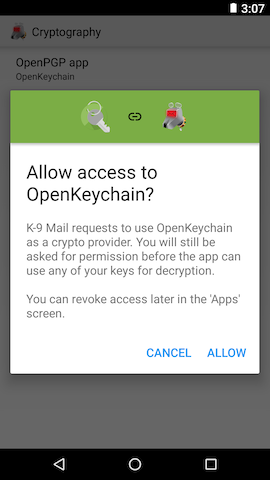 Allow access to OpenKeychain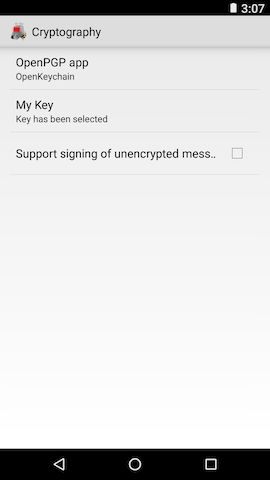 Select My Key to configure a default key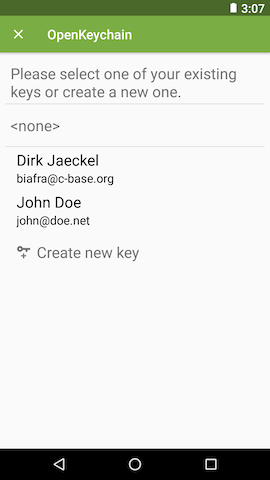 Select the key you want to use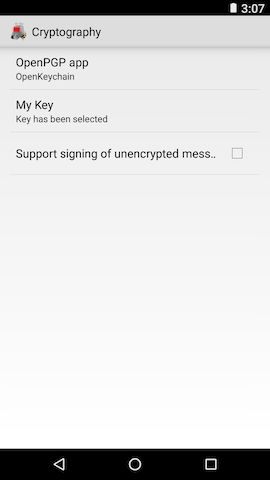 A key has been selected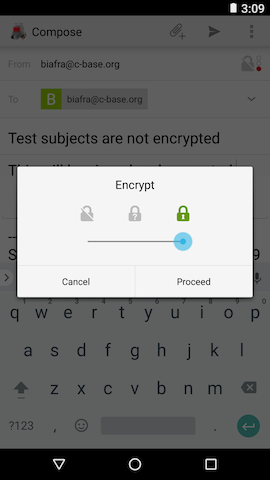 If you want to make sure a new email is not send unencrypted.
Select the lock in the top rihgt corner and then select the third option: encrypt.
Otherwise an unencrypted email might be send if you do not have the public key.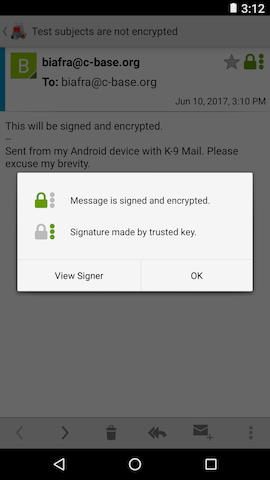 Check whether an email was encrypted by clicking the lock symbol in the top right corner